Concert Preview Posted By Jeff Niesel  on Mon, Nov 30, 2015 at 10:16 AM in Cleveland Scene
"Fantastic, comforting music from the heart… it sounds like "home". Nicely done!"
Zeus Rooster
"Thoughtful lyrics, sung with emotion and professionalism. great acoustic and bass guitar playing with solid bongo"
Chris Ingram
"Keep the original's coming. OHIO from SHD is very creative"
Laura Taylor Whitfield
"Sweet songs.. reminds me of the 60s! Love it! Retro cool!"
Beki Brindle & The Hotheads
Darla Eberwein: Lead vocals and percussion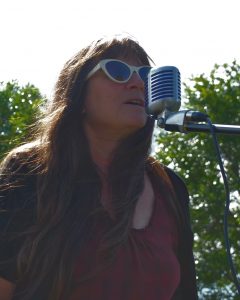 Phil Eberwein: Guitars and vocals


Salvatore Zingale: Bass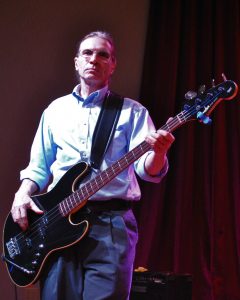 Nate Seidel: Percussion

Second Hand Dogs have shared their music for over 12 years, with local audiences in NE Ohio. Performing close to 500 shows in and around the Cleveland, Ohio area.
In 2013, Second Hand Dogs were selected as 1 of 10 local bands to play their original music at the Ohio State Fair for Ohio Music Showcase. The band was chosen to perform again in 2014 and 2015.
In February  2013, Second Hand Dogs hosted a musical benefit for P.A.W.S. at the Negative Space Art Gallery in the Asian Cultural Arts Center in downtown Cleveland.
Second Hand Dogs played at the Cuyahoga County Fair and in collaboration with the Cleveland Blues Society,  hosted prearranged open mic performances in 2013, 2014,  2015, and 2016 .
Band fan votes on Cleveland's Hot List resulted in Second Hand Dogs being selected as a 2015 Finalist #4  Best Local Bands in Cleveland, Ohio.
In 2015 Second Hand Dogs produced their debut LP with career defining tracks that include, The Rain Song, Forever One, Ohio, and Aliens Among Us.
Phil and Darla met through music in 1998. Phil has been writing music on his own for years and now collaborates with Darla.  Salvatore  (a.k.a. Tory) holds down the bass and has been with the band since the start. Nate joined the group a couple of years ago to add another dimension to the sound, keeping the time on various percussion.
Whether writing songs about their lives, events, or songs just for fun, everything comes from the heart.
Second Hand Dogs are big supporters of local live music and host local open mics for new and well established artists.
Second Hand Dogs has always had a long standing motto of  "A Little Bit Of Something For Everyone"  from the covers performed in their music sets, right down to their original "My Pirate Song" written for children of all ages.